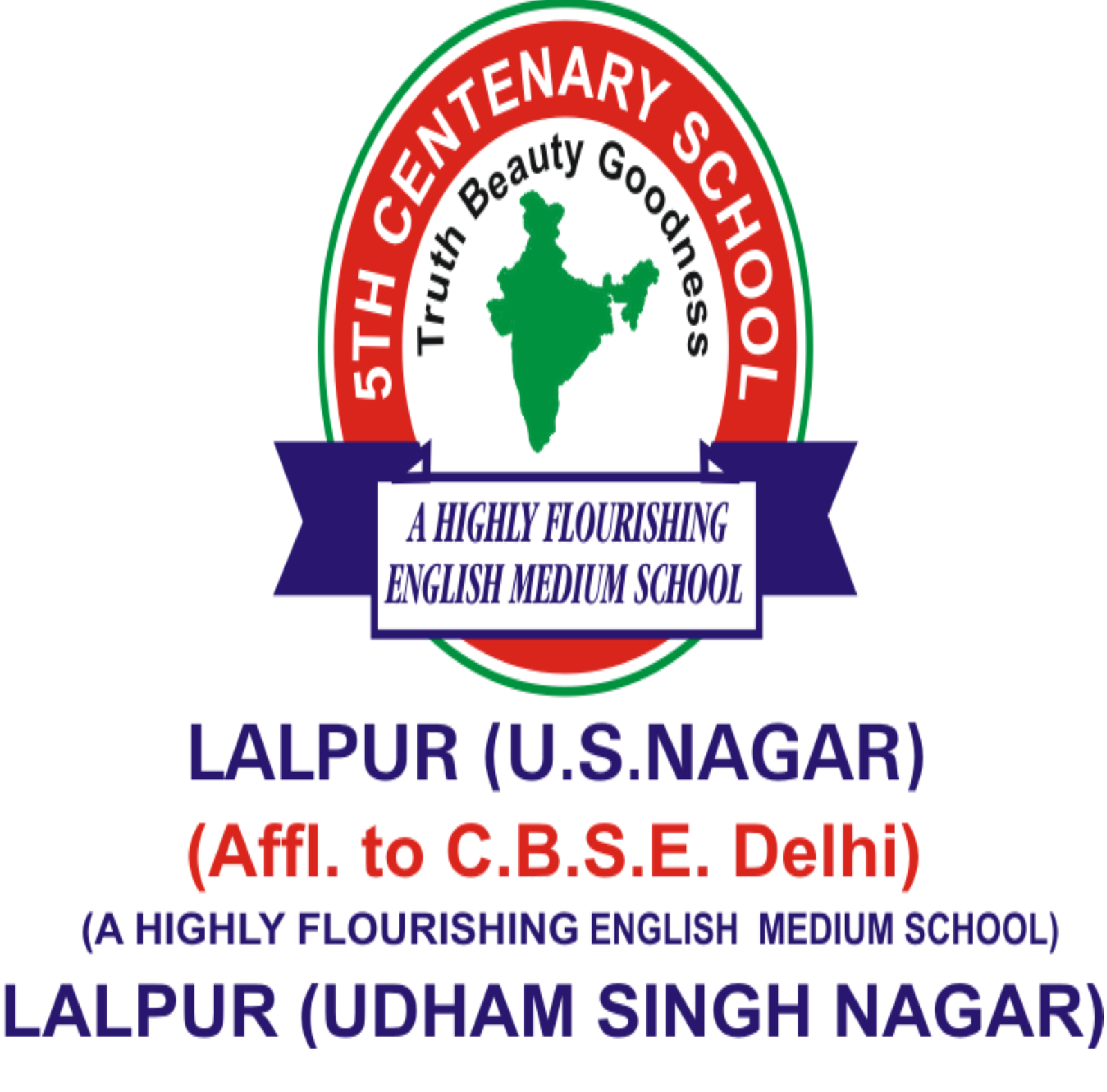 Welcome to School
5th Centenary School , Lalpur , got established on 3 July 2000 under the aegis of 5th Centenary Educational & Charitable society(Regd.), inaugurated by the then Distristric Magistrate of Udham Singh Nagar , Dr. Narender Bhushan IAS. Since then it has been making progress by leaps & bounds in the field of education. After getting NOC from the state govt. It got affilation from Central Board of Secondary Education , Delhi , in the year 2008. The school is situated in the small town of Lalpur , which is famous far & wide for its industrial development with the setting up of big industrial houses , such as Mahindra & Mahindra's tractor manufacturing unit. Know more....
Values taught to Students
Commitment
Commitment is praiseworthy as it facilitates learning. Good working conditions are provided for committed Teachers and Students will lead to positive consequences.
Respect
Receiving respect from others is important because it helps us to feel safe and to express ourselves. Respect in your relationships builds feelings of trust, safety, and wellbeing.
Cooperation
Cooperative Learning helps to: Raise achievement, build positive relationships among students, important for creating a learning community that values diversity.
Empathy
Empathy is a key part of being a responsible and helpful community member at school and elsewhere. Empathy can also be a route to academic and career success.